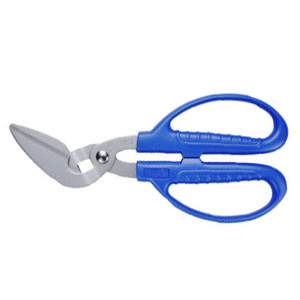 Uniquely shaped blades make cutting thick paper and cardboard easier than with regular scissors.
Large stainless steel blades are tough enough to cut through plastic bottles and even sheet metals.
Precision engineered blades are bent perfectly to allow material to slip through easily with each cut.
It is the best scissors for cardboard and paper boxes.
品番
PS-6500H-1
商品名
Heavy Duty Craft Scissors
JANコード
4962069980968
サイズ
Body size (length × width × height): 215 mm × 10 mm × 98 mm
package size (width × depth × height): 270 mm × 15 mm × 130 mm
Total length:215mm
blade length: 52 mm
Weight: 130 g
材質
Blade: Stainless steel Blade
Handle: ABS Plastic
研ぎ直し